Vocal Lessons
___________
For the past ten years I have taught private voice lessons from ages four to forty-four, and am very proud of my successful students!
I have also taught through the Thornton School of Music at USC, both as a private voice instructor, and a teaching assistant in the Musical Theater course.
___________
What students say: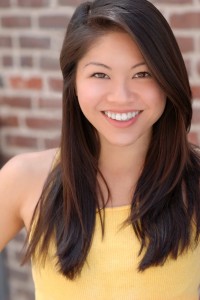 "Jacque is an amazing teacher! Besides being able to teach through example, she has the great ability to explain vocal techniques in different ways when I don't understand the first time. She is also willing to go beyond each lesson and is easy to reach through email or text message for questions, advice, and song suggestions. She is also incredibly encouraging and genuinely interested in the growth of my career. Thanks Jacque!"
- Lauren Gaw, USC Theater Arts '10, current student of 3 years
___________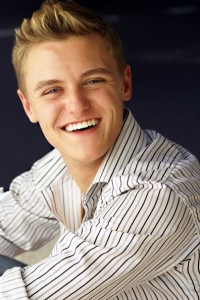 What can I say about Jacquelynne Fontaine? When I first began with her, I was leery of having a female vocal teacher instruct mewith a male voice. I always thought male teachers know male voices the best… wrong. Jacquelynne is fantastic! She has been my teacher for three years now, and I could not be happier. Not only have I grown in volume and vocal range, but I have also acquired many different musical styles: from classical Broadway to pop and everything in between. The scope of work I can audition for (and book!) has only gotten larger since I began studying with Jacquelynne.
Although her teaching is top-notch, Jacquelynne is more than a teacher. She is a confidant, an adviser, a person to bounce creative ideas off of; she is a friend.  I cannot stress how important it is to have all of those things in a teacher, especially in this business. This one time I was at an audition, I made it through the dance cut and then they wanted to hear me sing. Of course I had prepared a 16 bar cut, but I was not sure if I had the voice at that particular moment to sing the song.  I immediately called Jacquelynne and asked for her advice. She had me record myself singing the song and send it to her to hear how I was that morning.  Not only did she take the time out of her morning to help me, but Jacquelynne also gave me the boost of confidence I needed to get through that audition. I sang the song, and I am glad I did!  I don't know about you, but that's the kind of teacher I want: someone who actually HELPS me.

-Michael Marchak, Theater Arts, USC '11, student for 4 years
___________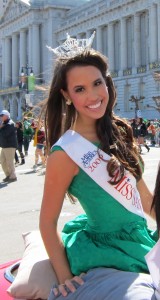 "You can't go wrong with lessons from Jacque! She helped me grow and excel vocally in ways I didn't think I was capable. Every lesson she was so patient and encouraging, always challenging me to stretch and challenge myself further. Not only was she a blast to work with, but I could tell she took celebrated my progress like a proud parent."
-Elizabeth Kress, Pepperdine '08 Communications & Marketing with honors, student in preparation for the Miss California Pageant, 2010

___________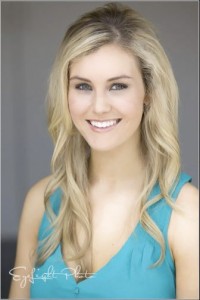 When I first met Jacquelynne, I was in complete awe of her inner and outward beauty, not to mention her impeccable voice! I haveknown her for 7 years and she has always been the most genuine and compassionate person I've ever known. She was my inspiration and helped me start my journey as a classical singer. The way Jacquelynne translates how to create a sound is extremely wonderful and I found her teaching to be not only beneficial to my voice but also to my character. It was no coincidence that the sweetest person that I know soon became Miss California and accomplished so many things at Miss America. For all she has done for the community and for me she will always be my Miss America that I look up to as a mentor and as a friend. I personally would not have grown into the confident and talented person I am today if not for Jacquelynne's guidance and encouragement.
-Megan Wisler, Chapman University '12, Miss Ventura County 2011, Top 12 at Miss California 2011
___________
Background:
I started teaching voice and piano while a junior in college, and the bug got me! Since then, I have conducted a children's choir in Los Angeles, taught music classes for all ages – toddlers through high school-  and continue an active studio while on either coast! As a doctoral student at the Thornton School of Music, my academic field concentrated on Music Education.
To prepare myself and my students as professional actors and singers, I have studied Alexander Technique, acting (for both straight theater and opera), voice and movement for the performing artist, and currently study under the world-renowned pedagogue David Jones, in NYC.  
Whether you have been singing on stage or in a shower your whole life, I am comfortable with every level of experience! Anyone can learn how to sing, you just need the proper tools.
___________
Style:
Classical style, musical theater/belt, pop, rock; all with the basic foundation of correct singing!
___________
Rate:
45 and 60 minute rates available upon request
___________
Contact:
chantentstudio@gmail.com